The following sound clips require the G2 Real Audio player in order for the music to play. Get one free

.
I've decided, for a little while at least to focus on a specific artist and let you sample a few CD's from the same artist. Just a warning up front, I really like the new stuff, and I also like fusion. You won't find too much of the traditional stuff on this site.
With that said, the artists of the hour are Herbie Hancock and Weather Report. Herbie Hancock and Joe Zawinul are masters of creativity. I've also featured them in my Artist Bios section. I only put a few CD's from each on this page. These are not necessarily my favorite CD's from these people, but I don't always like showcasing CD's that everyone probably has in their collection already. So, listen and hopfully you'll enjoy.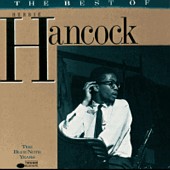 There's more than one "Best of.." CD. This one covers the Blue Note Years. Hancock's best version of "Watermelon Man" is on this CD. I think it's better than the one on Headhunters, which will follow. My absolute favorite song on this CD is "Cantaloupe Island." It's also hard not to like "Driftin." This entire CD provides some really good listening.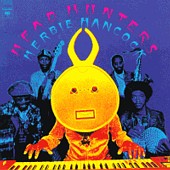 This is, by far, my favorite Hancock CD of all time. The songs on this CD are really funky. The songs are as funky as the CD cover, trip out on the cover graphic. I particularly enjoy listening to "Chameleon," a funky electronic explosion. "Watermelon Man" is a Hancock classic, although I like the older version from Takin' Off better. This version is nice also.
The New Standard is a recent recording by Hancock. Hancock remakes RandB, Pop, and Rock songs on this CD. He does songs by Peter Gabriel, Babyface, Simon and Garfunkel, and others. But, the best is a remake of "Thieves in the Temple" by Prince. I also like his version of Stevie Wonder's "You've Got It Bad Girl."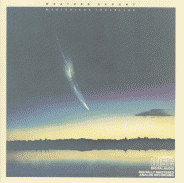 This is not my favorite Weather Report CD, but I think it's worth a listen. The title track, " Mysterious Traveler," is a nice, subtle track. "Cucumber Slumber" is a pretty snazzy tune also.
Mr. Gone was hated by critics, and many others. I like this CD. It represents an experiment with sounds. I agree with the critics that Wayne Shorter is missing from most of the songs. Nonetheless, Zawinul did an extraordinary job with the pre-midi equipment that he had to work with. My favorite tunes on this CD are "River People" and "Young And Fine."