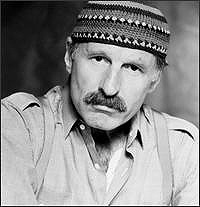 Joe Zawinul was born July 7, 1932 in Vienna, Austria. Zawinul began playing the accordion at age 6. He emigrated to the United States in 1958 after winning a scholarship to Berklee School of Music. After attending classes only 1 week, he left school to join Maynard Ferguson's band, with whom he played about 8 months. From 1959-1961, Zawinul played piano for Dinah Washington. He later played with Cannonball Adderly for 9 years and with Miles Davis, contributing the title tune of Miles Davis' In a Silent Way album.
In November 1970, Zawinul left Adderly, and with Wayne Shorter formed the nucleus of the band Weather Report. Weather Report allowed Zawinul to explore and express his creative interests. Zawinul was a pioneer in fusion, but he also incorporated sound and styles from all over the world. He gave up the electric piano for more and more sophisticated synthesizers. He took synthesizers to new heights; they weren't looked at as instruments capable of expressing feelings.
Weather Report split up in 1985. Zawinul began, and still does, touring and recording with his new group, Zawinul Syndicate. You can still, even more so, hear the world music influence that Zawinul brings to his music. In my eyes, Zawinul is a creative genius who's not afraid to play the kind of music that he feels in his soul.